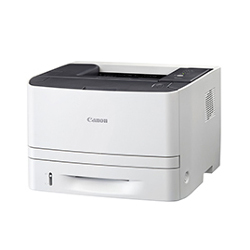 Canon Satera LBP-6340 Toner Cartridges and Toner Refills
Our toner refill kits and compatible cartridges are for the Canon Satera LBP-6340 which is a multifunction printer for home and office use.

These products are for the Canon 119, 3479B002AA, 719, 119II, 3480B002AA and 719H toner cartridges.

All ReChargX brand products are covered by our 100% No Time Limit and No 'Fine Print' guarantee.
- Canon LBP 6340
ReChargX® Canon 119, 3479B001 Standard-Yield Toner Refill Kit (RX230A)

- Canon LBP 6340
ReChargX® Canon 119II, 3480B001 High-Yield Toner Refill Kit (RX230X)

- Canon LBP 6340
ReChargX® Canon 119II, 3480B001 High-Yield MICR Toner Refill Kit (RX230MX)

- Canon LBP 6340
ReChargX® Tool Kit (RXTK)
- Canon LBP 6340
ReChargX® Canon 119, 3479B001 Standard-Yield Toner Cartridge (RXR230A)

- Canon LBP 6340
ReChargX® Canon 119II, 3480B001 High-Yield Toner Cartridge (RXR230X)
- Canon LBP 6340
Genuine Canon 119, 3479B001 Standard-Yield Toner Cartridge (OEM230A)

- Canon LBP 6340
Genuine Canon 119II, 3480B001 High-Yield Toner Cartridge (OEM230X)