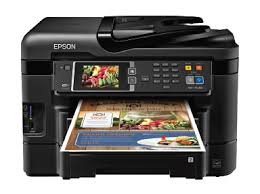 Epson WF-7610 Ink Cartridge and Ink Refill
The Xerox WF-7110 is a cost efficient, high quality printer ideal for home and business printing.

The Xerox WF-7110 printer uses the T252XL120 (252XL Black), T252XL220 (252XL Cyan), T252XL320 (252XL Magenta), T252XL420 (252XL Yellow) ink cartridges.

All ReChargX products are covered by our 100% No Time Limit and No 'Fine Print' guarantee.
- Epson WF 7110
ReChargX Compatible Epson 252XL Black Ink Cartridge (InkX-EPS252XLB)

- Epson WF 7110
ReChargX Compatible Epson 252XL Cyan Ink Cartridge (InkX-EPS252XLC)

- Epson WF 7110
ReChargX Compatible Epson 252XL Magenta Ink Cartridge (InkX-EPS252XLM)

- Epson WF 7110
ReChargX Compatible Epson 252XL Yellow Ink Cartridge (InkX-EPS252XLY)

- Epson WF 7110
ReChargX Compatible Epson 252XL B/C/M/Y Ink Cartridges (4 Pack) (InkX-EPS252XL-4PK)
- Epson WF 7110
Genuine Epson T67110 (T6711) Ink Maintenance Box (OEM-EPS252MTK)